Long-lasting kindness for your clothes thanks to Miele's gentle washing machines and 10 star energy rating dryers.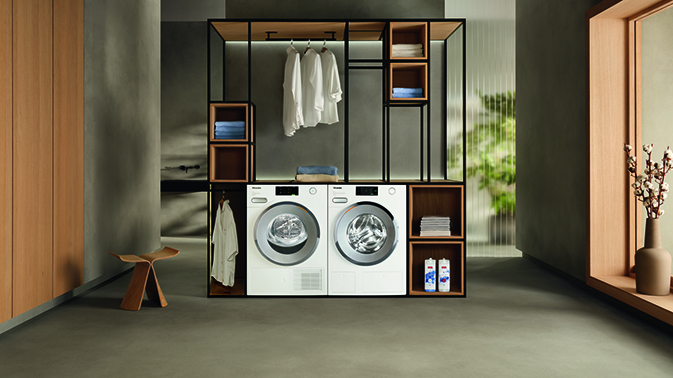 Miele's unique and industry-leading TwinDosⓇ and EcoDryⓇ features are gentle on clothes but tough on energy waste, creating ultimate value and sustainability where families need it most.
JULY 2022 // The world's leading manufacturer of premium domestic appliances, Miele, is proud to announce the launch of its latest laundry appliances, including the company's largest range of 10 star dryers in Australia and New Zealand.
German engineered and tested to the equivalent of 20 years' average use, Miele's washing machine and dryers come with a pledge of unparalleled quality and commitment to sustainability.
Category Marketing Manager of Laundry and Cooling at Miele Australia New Zealand, Melissa Taylor shared that giving customers ultimate durability was crucial in developing this more sustainable new range:
"Our clothes are often very special to us and when they get damaged in the laundry, it can be devastating. In the same way that our customers thoughtfully select wardrobe items for longevity and individuality, they also want their appliances to stand the test of time."
"A washing machine and dryer should do more than simply keeping your clothes clean: they should show these precious items long-lasting gentle care," continues Melissa.
Miele has left no stone unturned when it comes to the technology and quality used in its latest range of laundry appliances.
Click Download as PDF to learn more
Download as PDF