Langehanenberg dressage stables
Each medal and cup won by Helen Langehanenberg is the result of hard work and sheer graft – and the committed team providing support to the internationally successful dressage rider. Nine employees train and care for almost 50 horses on an expansive estate near Billerbeck in Germany's Münsterland district. The main passageway through the stable leads off into a room which houses a new Miele commercial washing machine and a matching tumble dryer to ensure clean coolers, saddle pads and bandages.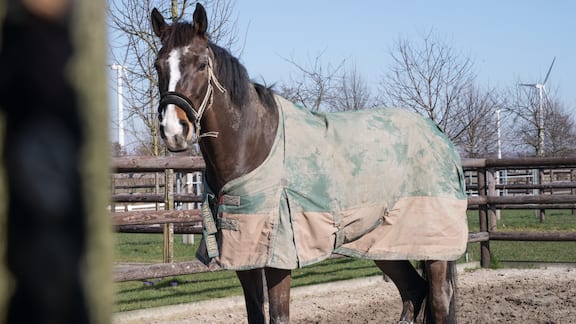 With 14 medals won at international championships and even the Olympic Games to her name, Helen Langehanenberg has successfully competed in tournaments for 20 years. Half-hour training sessions where both the horse and rider break a sweat are part of this horse training and preparation process. In addition to sweat, a lot of dirt accumulates during these sessions – something which is completely normal for outdoor sports.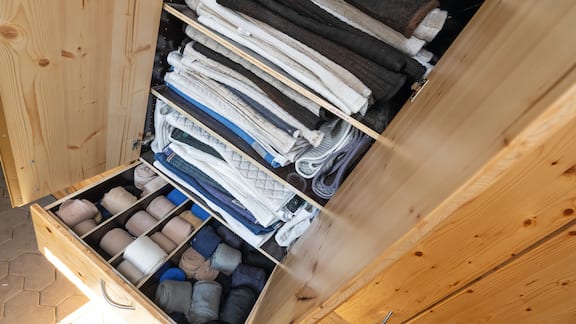 That is why around 20 saddle pads have to be washed each day – but this easily doubles before and after a tournament. However, the effort involved in washing them has now significantly decreased for the stable team. Previously, they had used domestic washing machines from Miele which could hold only two saddle pads at the same time, and needed to be loaded and unloaded up to ten times a day. The commercial washing machine from the Benchmark series can wash twice as many pads and is only used half as much. Moreover, It also offers ample space for bulky winter blankets and coolers which were previously contracted out to a professional laundry for washing and drying, saving entirely on the associated costs.
With a load size of 12 kg and a drum with perforations on the rear panel, the Performance Plus washing machine PWM 912 is designed to rinse out coarse soiling fast. Three special programmes for horse blankets take on board the needs of a variety of materials and, if required, also reproof equestrian textiles. The tumble dryer has a matching load capacity.