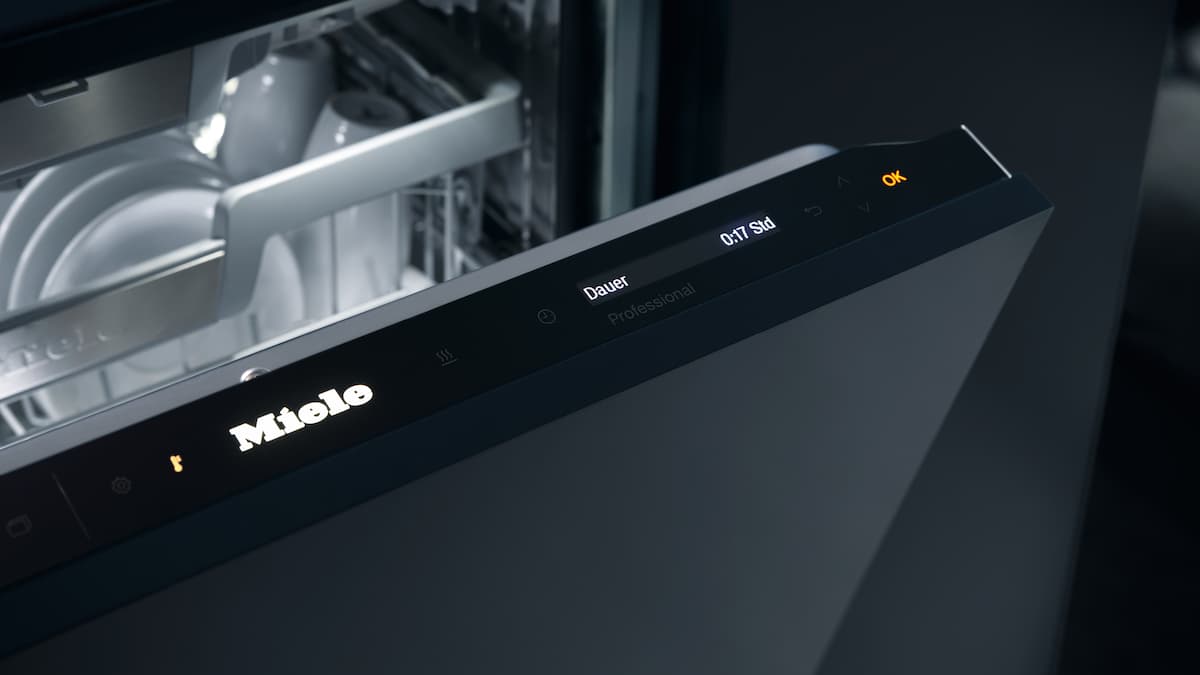 New products and features
Dishwashing technology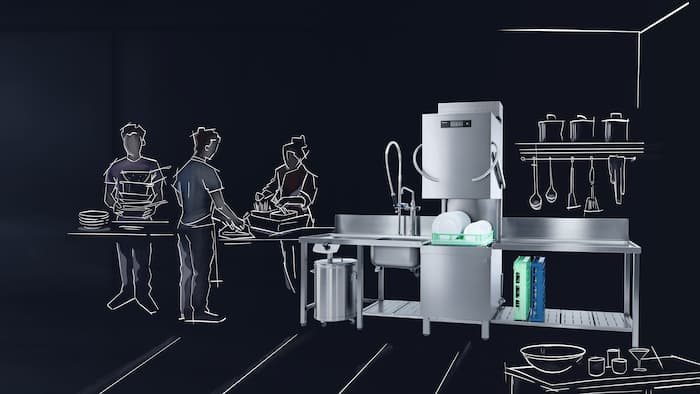 Built for rush hour
The new throughfeed dishwasher with a cycle time of just 50 seconds
Breakfast, lunch, dinner: during peak periods, the dishwashing team has its work cut out. Thanks to the latest technology and finely tuned components, our new throughfeed dishwasher is able to keep up the pace and perform perfectly under constant strain. A well-conceived, all-round solution to meet the highest demands and ensure a fast turnaround of load items. Reliable, economical and, above all, fast. Effectively avoid crockery piling up in the kitchen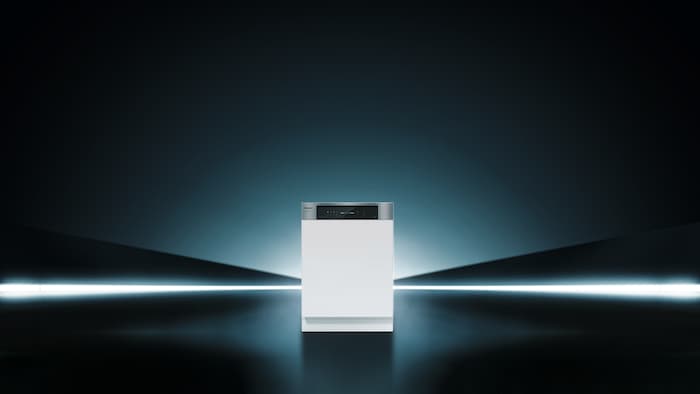 Glasses, plates and cutlery – clean in just 28 minutes
ProfiLine
Our world is turning ever faster – making one resource increasingly valuable: time. Our diary is full, daily schedules are tightly packed, our demands on ourselves are enormous. There simply isn't the time to idle around.
The ProfiLine dishwashers were developed to meet the challenges of commercial use – and combine technology from the latest Miele Professional machines with the convenience and design of our flagship domestic models.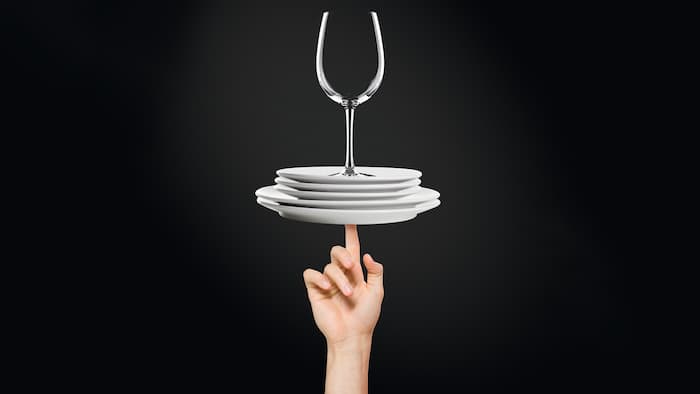 Undercounter tank dishwashers
All crockery at the pull of a handle
Discover the undercounter tank dishwashers with their intuitive full touch display for optimum user convenience and flexibility – combined with top-class efficiency and economy.
Laundry technology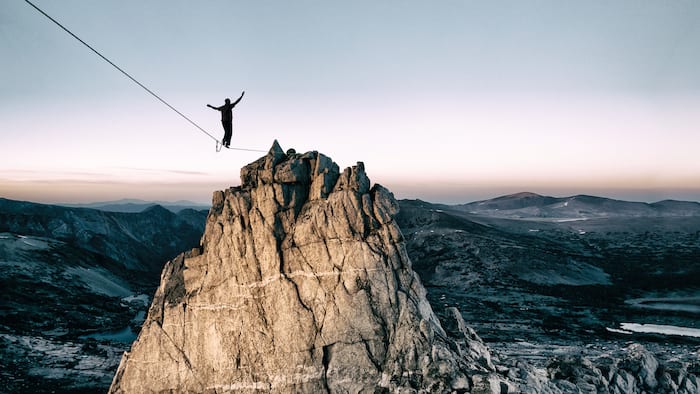 Washing machines and tumble dryers from the Benchmark generation.
Perfect balance
Thanks to Miele's proverbial quality, Benchmark washing machines are designed to perform to perfection for over 30,000 hours of operation. Intuitive controls and individual settings streamline processes and offer maximum security for users. Programme packages with short cycles specifically designed to deal with standard and special-purpose applications produce excellent results whilst using resources sparingly. Through the use of digital interfaces and new technologies, Benchmark is set to become the perfectly balanced solution for large loads and multiple cycles per day.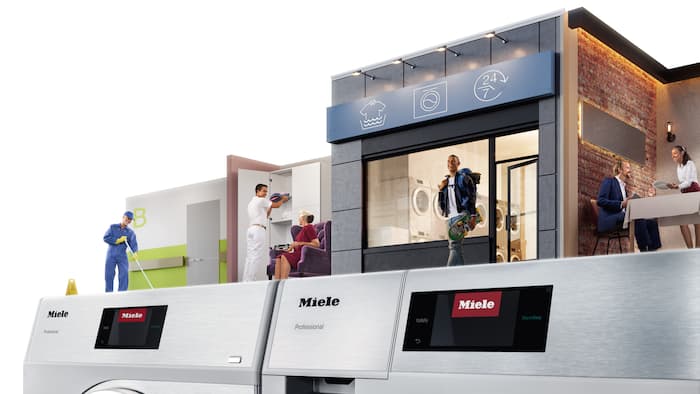 Little Giants
A solid foundation for your success
Discover the compact Miele washing machines and tumble dryers for commercial use – and discover innovative technologies for even greater cleaning performance, economy, user convenience and flexibility.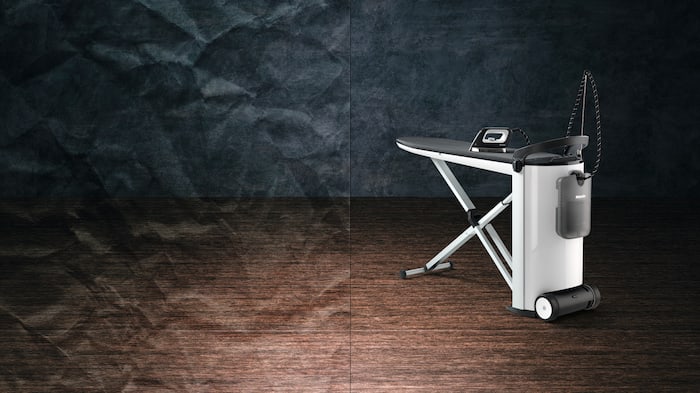 Makes ironing a pleasure
The PIB 100 professional steam ironing system
Is laundry care and, in particular, ironing part of your daily work, but not your core business? To make sure it stays that way and that you can concentrate on your key tasks, Miele is now offering a professional solution in the form of the MIELE PIB 100.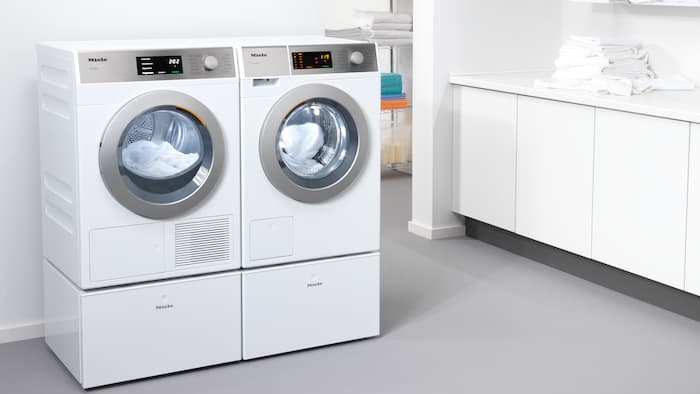 The entry range into the world of professional laundry care
SmartBiz
The washing machine and heat-pump dryer from the SmartBiz series are the efficient solution for applications running up to 3 wash cycles a day.
Laboratory technology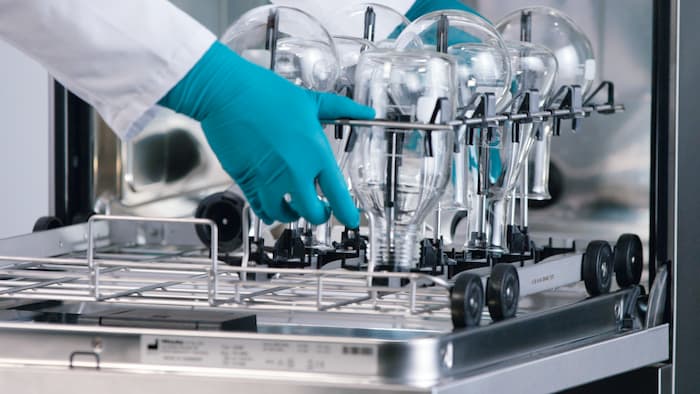 EasyLoad – new, fast, highly efficient.
The loading system for Miele laboratory washers.
The EasyLoad system is flexible and intuitive and guarantees a clear productivity gain in the reprocessing of laboratory glassware.