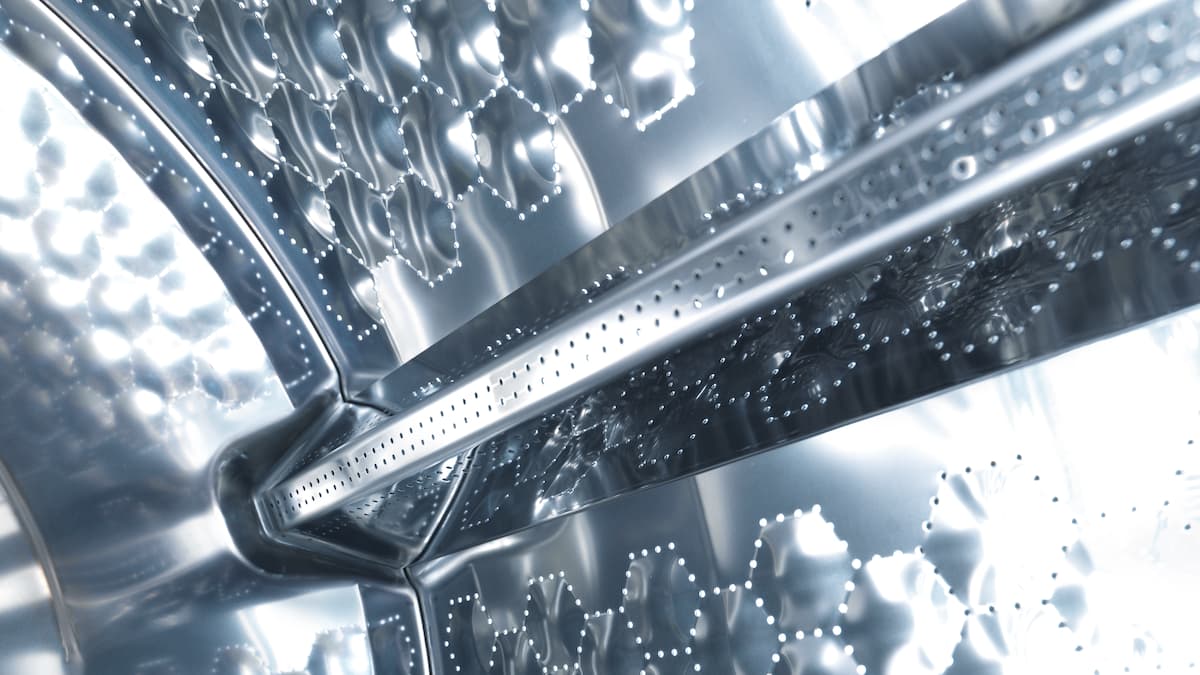 Professional laundry technology
Always the right machine for efficient laundry care
First-class laundry care with perfect finishing - laundry machines from Miele Professional are centrepiece in a systematic approach including carefully coordinated accessories and a broad range of advisory and after-sales services. This helps meet all commercial requirements in the most efficient of ways.
New products
Miele Professional stands for innovation. Take a look at our latest product innovations now and find the right solution for your needs.
Why Laundry Technology from Miele Professional?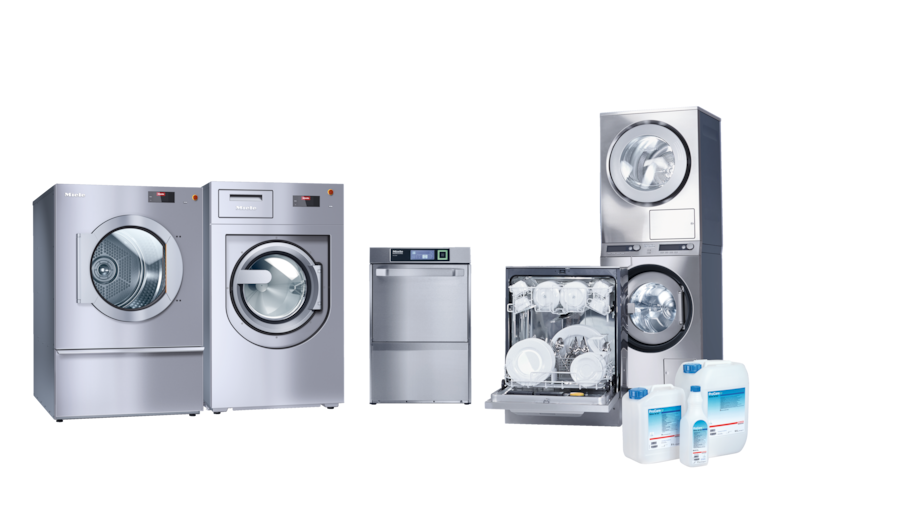 Operational safety
Conforms to Machinery Directive
The European Machinery Directive (2006/42/EC) defines far-reaching safety regulations for commercial machines. The legislation is designed to protect machine operatives in their daily work. All Miele Professional machines are fully compliant with the requirements of this important directive.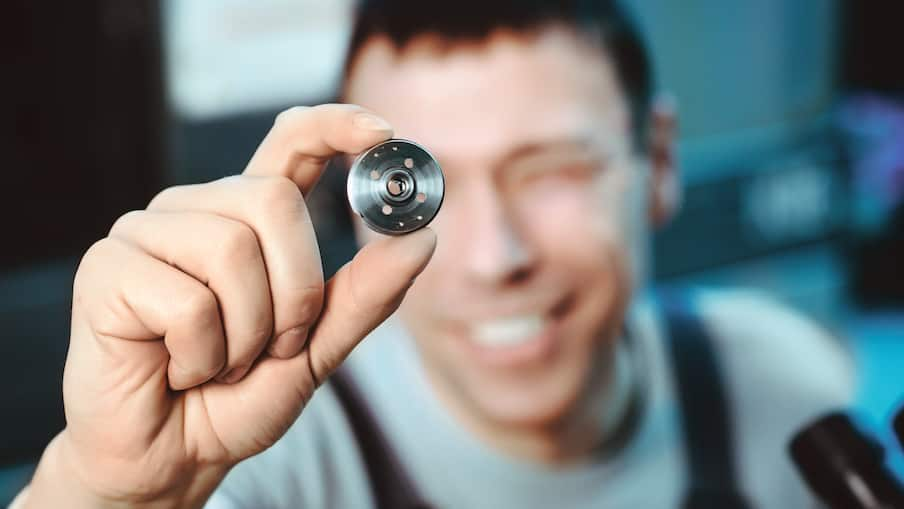 Robust and hard-wearing
Quality you can rely on
A demanding working day requires products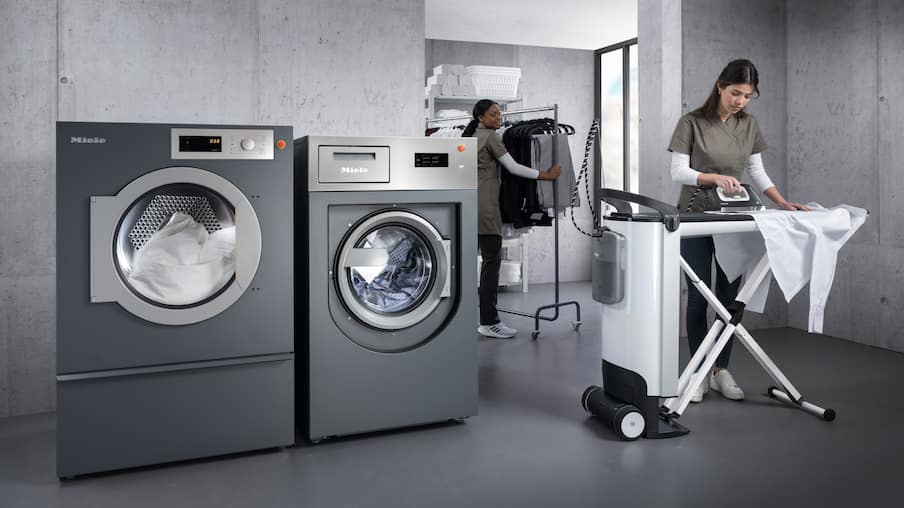 Commercial technology for professional requirement
The highest level of technology
Thanks to innovative and robust industrial systems as well as application-specific care programmes for requirements that extend far beyond the household area, professional laundry machines are perfectly geared to commercial use. High-quality materials, reinforced shock absorbers, and a sturdy drum bearing ensure excellent durability and longevity as well as smooth running. Very short programme cycles guarantee fast laundry turnaround. Commercial washing machines and dryers from Miele Professional are therefore the first choice when large loads of laundry have to be washed frequently and perfect results are required, even in the case of stubborn stains.
Practical solutions
The right choice for all requirements
Different requirements in laundry care require special solutions to always achieve perfect results. Modern user interfaces, individual programmes and innovative machine technology save time and avoid mistakes. Miele Professional offers user-specific solutions for hotels and restaurants, care homes and clinics, contract cleaners, launderettes, residential homes and student housing and many other areas. All the washing machines, tumble dryers and ironers can be perfectly coordinated with each other with regard to performance and capacity – for consistently excellent results.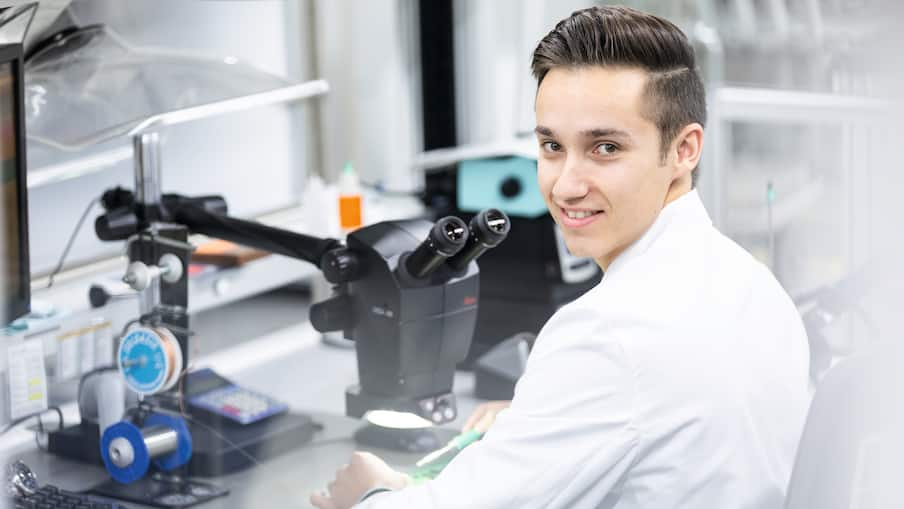 Designed for perfect results
The ultimate in innovation
It is the aim of Miele Professional to make your daily laundry care as simple and efficient as possible. For this purpose, we have developed innovative and practice-oriented solutions, such as the patented Miele honeycomb drum or the PerfectDry drying system. Our power of innovation is reflected in our motto, that has stood for the quality promise of the Miele brand for over 120 years: "Immer Besser".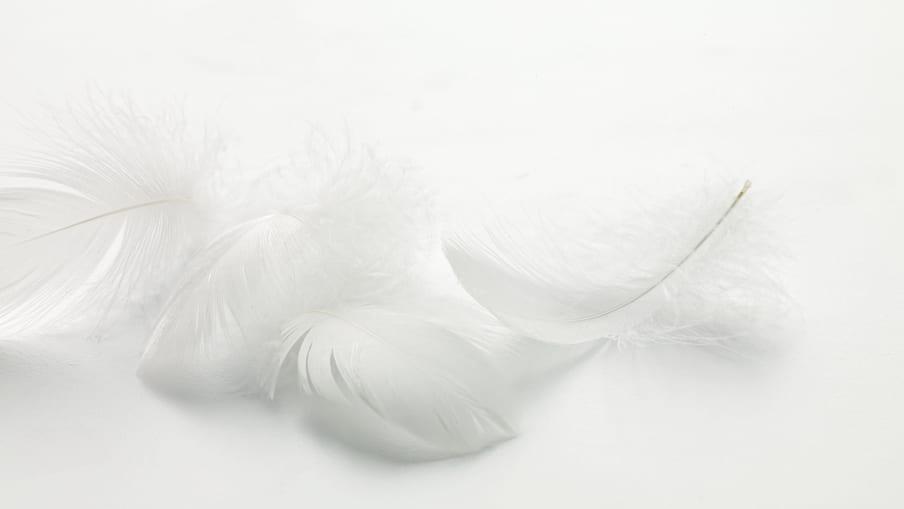 Optimum care
The very best in gentle laundry care
Laundry always has a high material, emotional and representative significance, whether it is primarily functional or made of delicate textiles. For this reason, gentle fabric care is paramount for Miele Professional. Many of our innovations have the aim of keeping your laundry looking like new for as long as possible. The best example of this is the Miele honeycomb drum. Thanks to this patented development, our washing machines and tumble dryers are particularly gentle with your laundry.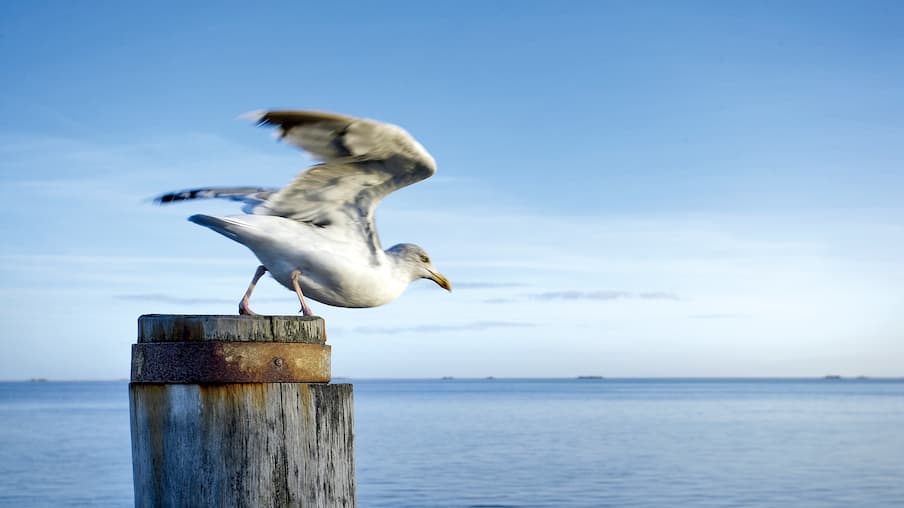 Perfect sustainability
Efficiency and economy
Miele Professional offers you individually tailored system solutions that stand out thanks to their excellent performance and outstanding efficiency. Innovative programmes allow you to conserve water and electricity and save on detergent as well. Advanced technology helps our products be as efficient as possible.