Brochures
Commercial laundry brochures
Commercial dishwashing brochures
My Brochure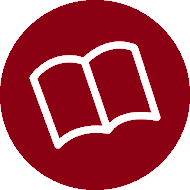 Create your own Miele brochure
Are you interested in our products? However, you do not want to request our comprehensive brochure right now?
Then take advantage of the features of "My Brochure" and create your very own personal document. Here you have the opportunity to select only the products that are of interest to you!
This how "My Brochure" works:
On each of the product detail pages you have the option of placing the product on your wish list. All you have to do is tick the "Select & Compare" box.
You can now switch directly to your wish list by clicking on the link "To Wish List", or you can select further Miele products, which you can place on your wish list in the same way.
If you would like to create your own brochure with the products you have earmarked, click on the wish list in the top right corner of the website. The number on the right of the wish list shows you the number of products you have already chosen.
By clicking "Add all Products to My Brochure" you can start to create your individual brochure.
You can give the brochure your own title and select installation drawings and optional notes that you can add to it.
By finally clicking on "Create My Brochure and Download" you complete the process. Your brochure is now available as a PDF file.
Have fun trying it out!!