Interview with Marlies Doornkamp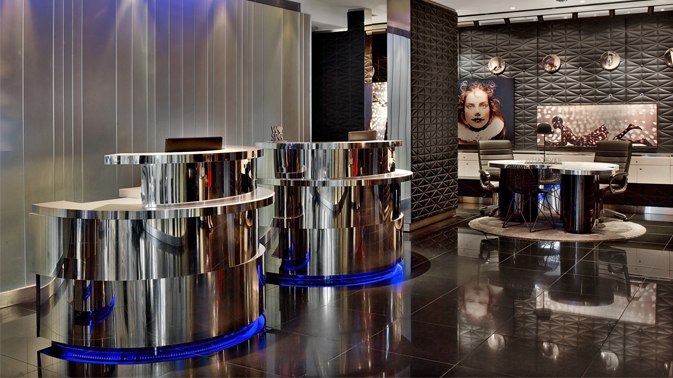 Your title is a Style Manager at W London. What does that entail?
I'm responsible for the housekeeping operations at W London and celebrated my second anniversary in the role in February this year. W is boldly different from other hotels and our housekeeping department is referred to as 'Style', hence my title, 'Style Manager' and room attendants; 'stylists'. As a brand we're choosing to deliver a luxury hotel experience with a daring and playful twist and by doing so we create a fresh and exciting experience for our guests.
As the style manager, how involved are you with the day-to-day housekeeping operations?
As an operational leader it is extremely important to be present on the floor to connect with your team members. I communicate with my assistant managers, supervisors and entry-level team members to make sure that they have all the tools they need to do their job. I also coach them and make sure they're able to perform at a top level and continuously develop.
What does a typical day in the housekeeping role entail?
It's so diverse! We style our rooms every day both our stayovers and our departure rooms. We style our public areas, restaurant, bar and corridors and other public spaces throughout the entire hotel on a daily basis, which is a 24/7 operation. That includes interacting with other departments as well as our guests. If there is a question, Style is usually the first port of call for the answer.
How important is the housekeeping interaction with guests?
Housekeeping, or Style in our case, is a key department that can make or break any hotel. We're responsible for quality and reputation. The core business for any hotel is selling guest rooms and you do that by providing exceptional customer service and having a clean, well-maintained product. We go above and beyond for guests and style their rooms to create "WOW" moments with personalised touches, notes and amenities. They'll often thank us by writing notes and sometimes even leaving little presents for the team in the room!
Are you involved with wider managerial discussions?
Absolutely. I manage a key department and a large team, so I have a big impact on everything from the guest rooms to the maintenance department. We're constantly interacting with our Welcome office team to make sure our customers are happy. We also interact with the Beverage & Food team to ensure we're styling the restaurant, the bar and other public areas to a high standard. For customers enjoying cocktails, food and events, having a pristine and well-presented environment is very important. In that respect, I collaborate actively with all colleagues of mine. The hotel is a high-pace environment and it's very important for team members to take care of each other and provide a great service to our guests.
You mentioned the importance of reputation. Do you read and engage with customer reviews?
We send out satisfaction surveys to our guests and the feedback we receive is incredibly valuable. The management team review the responses daily to ensure comments and issues are followed up on. Reviewing platforms like Trip Advisor and Booking.com are also used and followed by people around the world. We make a concerted effort to follow these sites and get feedback and always contact the guest to follow up and thank them for their comments. We ensure any feedback is shared throughout the hotel and is actioned on.
How are housekeeping efforts measured? Do you have any KPIs?
Our guest surveys ask for feedback on the cleanliness of public areas in the hotel, the cleanliness of the guest rooms and how comfortable the beds are. We're given a score from one to ten, ten being perfect so we have a clear performance indicator in this instance – getting the highest possible scores! We also have quite a lot of other indicators that are performance-related; focusing on the wellbeing of the team, financial performance and productivity, so there's a large variety of KPIs we deal with.
You installed a small on-premise laundry with Miele to launder guest garments. Why did you decide to offer this service to guests?
We wanted to provide a faster and more environmental-friendly laundry service to our guests by doing more laundry in-house vs externally. We started to research alternative options to dry cleaning and one popular process is called wet wash cleaning, which is similar to the laundry programme you'd use at home but it's designed especially for garments that would normally be dry cleaned only. That was one of the main reasons we opted for a Miele machine, which also allows us to provide a quicker service to guests and handle more laundry as we wanted. Wet wash cleaning is more environmentally friendly and only uses biologically green products, which was a real motivation for us.