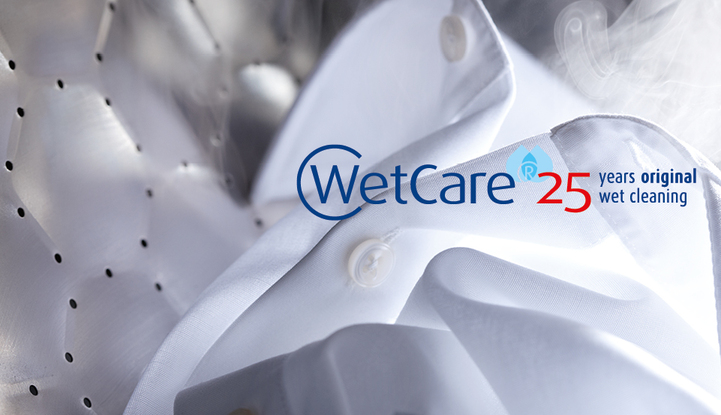 WetCare
Wet cleaning, drying, finishing
WetCare is the original wet-cleaning system for the gentle and environmentally friendly cleaning of delicate textiles made from wool, cashmere and silk as well as sophisticated garments from a range of fabrics.
WetCare benefits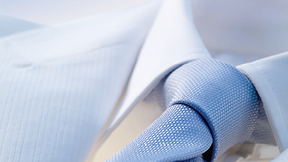 Process very gentle on textiles made from delicate fibres such as angora, cashmere, pure new wool and silk
All textiles with a W on the care label and many items with a P or F can be washed in this process without any problems
Very good removal of all water-soluble soils such as street dirt, urine, salts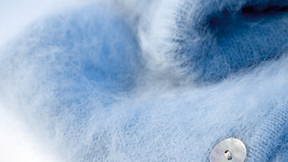 Textiles retain their brilliance, have a fresh and pleasant smell as well as bounce and handle
No strain on workplace microclimate through solvent vapours
'Blue Angel' seal of approval for benefits to environment
Applications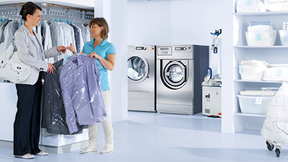 Wet cleaning
The WetCare system can be used to wash a large majority of items otherwise submitted for dry-cleaning both gently and in an environmentally friendly way. The appeal of the system is enhanced in the eyes of customers through the highly prized 'Blue Angel' label.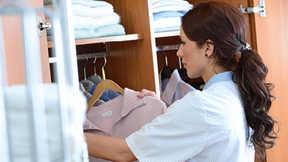 Aged Care Facilities
Outerwear worn by the residents of care and nursing homes can be washed in-house in Miele laundry machines with the WetCare system – without having to resort to contracting work out to third parties. Unpleasant smells are thoroughly removed.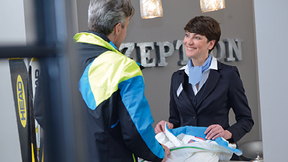 Hotels
By offering a range of services, e.g. cleaning business and ski wear, a hotel can enhance its profile whilst at the same time improving the deployment of staff and the profitability of an on-premise laundry.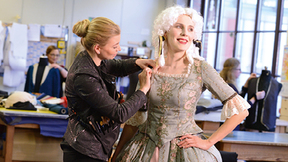 Stage and theatre companies
High-value costumes as well as soft furnishings used as stage decorations can be washed cost-efficiently and in line with individual needs in-house.
Maschine benefits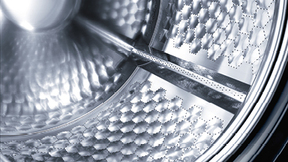 Patented honeycomb drum
Top-class care of textiles – endorsed in scientific studies conducted by the Institute for Applied Research in Krefeld (wfk)
No hole imprints on laundry load even at very high spin speeds
No laddering as on conventional drums with perforations larger than 3 mm in diameter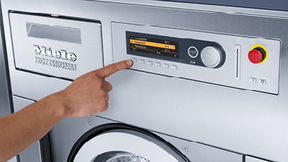 Freely programmable PROFITRONIC M controls
199 programme slots for individually compiled programmes
Special WetCare programmes and pre-defined cycles for a wide range of applications
Programmes can also be run from a chipcard
Remote service and trouble-shooting via RS 232 interface
Operating data acquisition as standard feature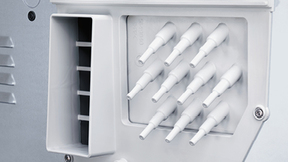 Convenient liquid dispensing
Automatic dispensing of up to 12 liquid products
Simple, precise and economic dispensing of detergent
'Container empty' in washer-extractor display
* Features are dependent on the device type
Brochure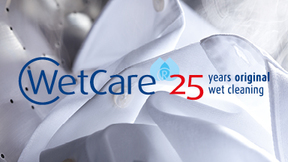 Brochure
Download the current brochure providing detailed information on the WetCare system here:
Download