Installation
Support videos: To help assist you with appliance maintenance or installation needs, we have created a playlist of how-to videos based on the most frequently asked questions. To view click HERE.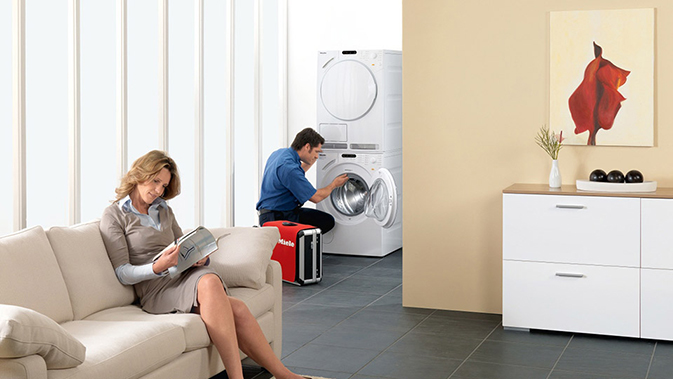 Installation of your Miele appliances
To ensure long-term enjoyment of your new Miele appliance we offer a reliable installation service. The service technician will set up and commission the appliance and then familiarise you with its functions so that you can get the most of out it.
Installation
Installation or assembly of your appliance
Connection of your appliance to existing services
Collection and removal of all packing materials
Levelling and securing of the appliance
Set-up
Expert tips for use, cleaning and maintenance
Product testing to ensure of satisfactory performance
The Miele delivery vehicle carries some basic accessories, such as; Hose clamps, Drain hoses, Joining connectors. To complete the installation these parts will be supplied free of charge.
Installation Support Videos
Additional information for downloading
| Description | Format | Download |
| --- | --- | --- |
| Miele home delivery and installation service | PDF | Download |