Discover one of Australia's most energy efficient 8kg dryers*
Engineered to the highest standard, the Miele TWF 720 WP heat pump dryer is one of Australia's most energy efficient 8kg dryers. Our unrivalled dryers offer unparalleled care with a clear conscience. So now, you can care for your laundry, wallet and the environment.
Shop now
Laundry Event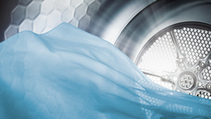 Unique Honeycomb Drum
Exclusive to Miele, the unique honeycomb structure gently lifts laundry higher in the rotating drum so garments hover for longer in the warm airstream, resulting in more uniform drying. Air pockets cushion the fall, ensuring greater care and fewer creases, making ironing easier.
Learn more about our Honeycomb Drum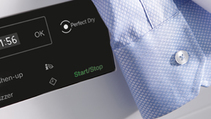 Perfect Dry Precision
With the patented PerfectDry system your laundry is dried thoroughly, even in hard water. Calcium in water can otherwise influence moisture sensing, impacting drying results. With PerfectDry, however, mineral sensors detect mineral levels and adjust the drying process for precise results.
Learn more about PerfectDry
EcoDry technology
With consistently low energy consumption and drying times, EcoDry guarantees savings for the life of your tumble dryer. The optimised filter and maintenance-free heat exchanger ensure lint will never clog the system to reduce performance.
Read on about EcoDry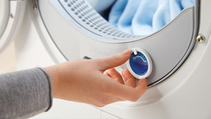 FragranceDos Freshness
Now you can expect not just soft, but sweet-scented laundry too – just the way you like it. While drying, your choice of three unique fragrances gives your laundry a lasting perfume for up to 4 weeks. You can even adjust the fragrance intensity to create your signature scent.
Learn more about FragranceDos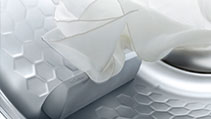 Pre-Ironing
Achieving perfectly laundered textiles fast: the "Pre-ironing" programme smoothes your textiles before they leave the drum.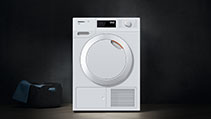 Care for your wallet, clothes and the environment
While having a dependable dryer is essential, fully utilising its features will transform your laundry experience and reduce the time spent ironing, folding, drying – and even improve the life of your clothes.
Learn more