motHeadline: Speed Oven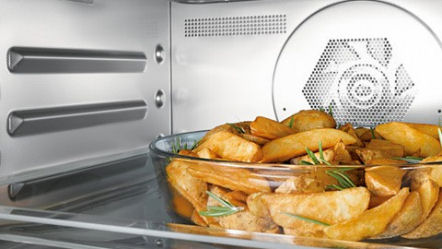 Love cooking but don't always have the time? Learn to take full advantage of your oven's dual function to make that mid-week roast a possibility. Sit back while a Miele Home Economist cooks you a delicious dinner, inspired by Shannon Bennett, that showcases your Speed Oven's cooking functions, microwave functions – and even a combination of the two.
Watch how a Speed Oven can turn fresh produce, free-range eggs, lescure butter and Valhrona chocolate into something magical. Then relax while the oven is cleaned right in front of you (even if it does only take an instant).
As you sit down to appreciate the tantalising dishes, you'll have all your questions answered in an intimate environment.