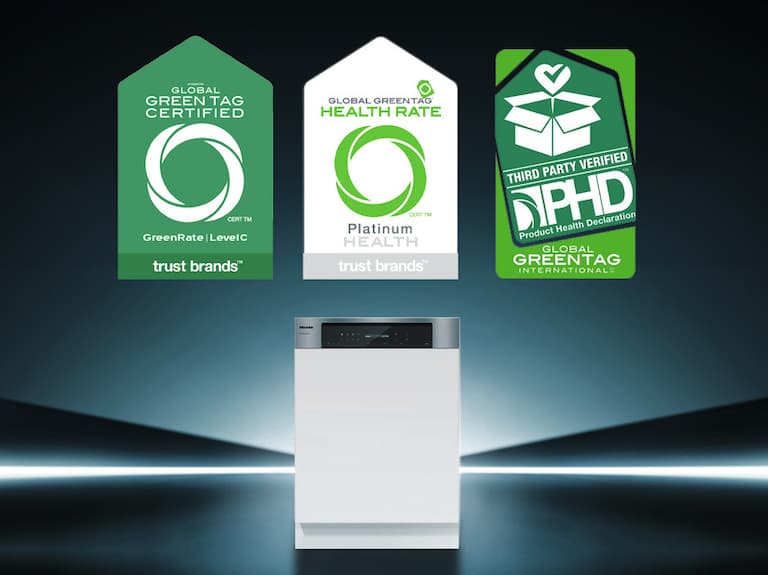 The new ProfiLine generation - Global GreenTag GreenRate™ Certified
We are proud to announce that the latest ProfiLine commercial dishwashers PFD 101, PFD 101i, PFD 103 SCi XXL and PFD 104 SCVi XXL have been certified as Global GreenTag GreenRate™ Level C along with a PlatinumHEALTH™ HealthRATE™ certification from GreenTag's Product Health Declaration™ (GreenTag PHD™) program. Certification was granted after a thorough assessment with respect to their environmental, health, and ethical and social responsibility attributes. Miele have become the first appliance manufacturer to meet GreenTag's GreenRate™ certification with some of its products, and the assessment required full disclosure and evaluation of every product component and stages of the manufacturing process.
28-minute cycle time
Perfect results in the shortest time possible.
Are very short cycle times and sparkling results important to you? In this case, ProfiLine dishwashers are the perfect choice: connections for hot water and a three-phase supply, intelligent dishwashing technology and a powerful heater pump ensure the shortest possible cycle times, starting at just 28 minutes, combined with optimum cleaning results. Take advantage of innovative features that make your crockery sparkle day after day in the shortest space of time.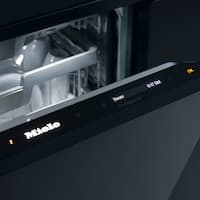 Quality
Tested and designed to have a long service life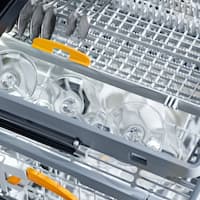 Flexible basket design
Adjustable elements allow for the flexible positioning of items for the best cleaning results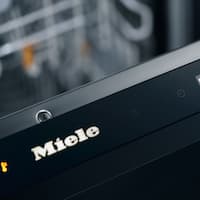 User convenience
Easy and intuitive to use – just like at home
The new ProfiLine dishwashers – product overview