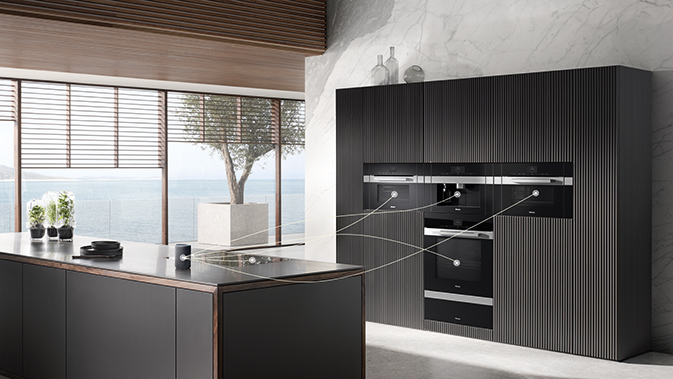 Perfectly networked smart appliances
Convenient and flexible: your networked Miele domestic appliances can be operated not only using an app, voice assistant or with the help of partner solutions. They can also communicate with each other. For example, your tumble dryer automatically takes over and uses the appropriate drying programme after washing. Important operating steps are thus automated or significantly simplified. Your intelligent appliances do the thinking for you and make your everyday life easier.
Intelligently connected
Your networked Miele appliances think for you! They intelligently communicate with each other. This triggers the start of an appliance or regulates the power levels - all without your assistance. Manual actions or operating steps are automated. Networking takes place via the machine settings or the Miele app. This is how you simply hand work over and make your everyday life so much easier.