Miele Connected Appliances
Connected Appliances
Stay Connected with Miele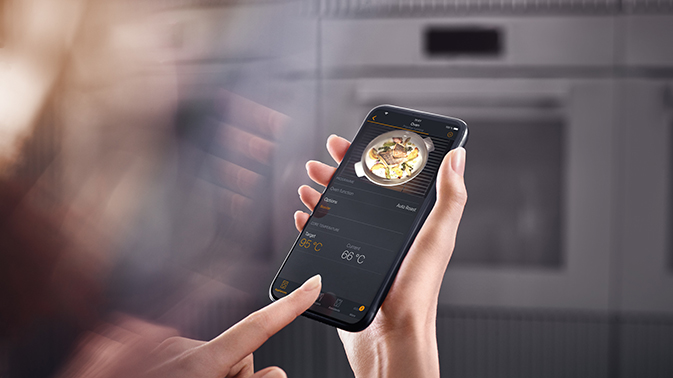 Introducing revolutionary connectivity for the home
A kitchen that encourages creativity
Designed to ensure nothing stands in the way of creativity in the kitchen, the new Miele built-in range makes cooking simpler and more intuitive than ever before. From our selection of ovens, speed ovens, built-in coffee machines, cooktops and our most innovative steam ovens, our new Generation 7000 kitchen range has been designed to allow you to experience a new level of flow and intuitiveness in your home.
Introducing revolutionary connectivity for the home
For the first time ever, Miele enables you to connect to kitchen appliances via the Miele@mobile app through our new Generation 7000 built-in range. Not only will the connectivity save you time, but it will also become an extension of your usual cooking routine. Imagine this - you're entertaining guests outside while simultaneously checking on the status of your dessert baking in the oven via your smartphone!
Discover more here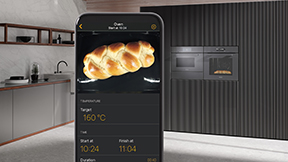 FoodView
Now it's possible to check up on food anytime, anywhere thanks to the internal camera and the Miele@mobile app. Temperature and cooking time can even be adjusted from a tablet or a smart phone thanks to FoodView.

Available on select models only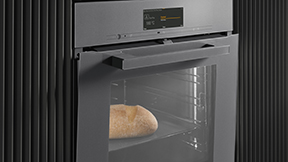 TasteControl
Overbaking and overcooking is a thing of the past thanks to TasteControl. At the end of the cooking cycle, the door opens automatically, rapidly cooling the oven. A maintenance temperature can also be set so that food stays warm or meat can rest.
Available on select models only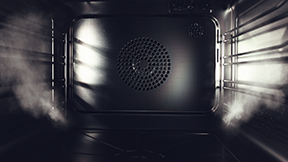 DualSteam
Miele's most powerful steam oven to date. DualSteam seals in flavour and nutrients fast while maintaining extremely uniform temperature and humidity throughout the oven. It's so uniform, in fact, settings can be made in one degree increments and sous vide cooking is also possible.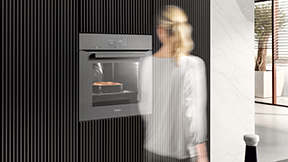 MotionReact
Thanks to motion detecting technology, our appliances can now react to people's movements: oven lights and displays turn on and end-of-cycle signals automatically switch off when someone approaches.

Available on select models only
Models