Wimbledon
Wimbledon just wouldn't be the same without its famous grass tennis courts, which are an integral part of the name of its owner. Originally known as the All England Croquet Club, Wimbledon first hosted the lovers of another typical British grass sport in 1868, before the change to lawn tennis in 1877 led to a corresponding change of name. In that same year, the first tennis tournament was held in Wimbledon.
Game, set and match on the "hallowed grass"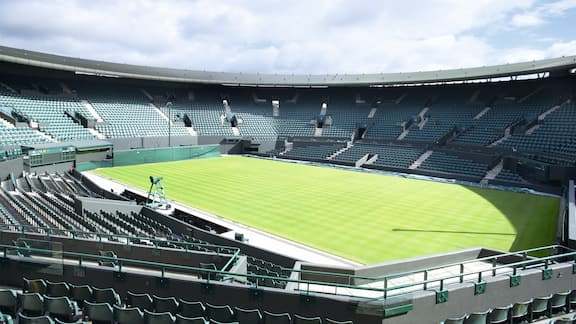 When the championships are held in the famous London suburb of Wimbledon for two weeks every year, it is the prestigious Centre Court that catches the imagination right from the very beginning. Traditionally, the defending champion in the men's singles opens the tournament with a match on Centre Court. Following in the wake of the two other Grand Slam Tournaments in Melbourne and Paris, the players have to prepare themselves for completely different conditions, since it is only at Wimbledon that they play on grass. This is cut to the exact millimetre, cared for to a painstaking degree and can be completely covered in 40 seconds in the event of rain.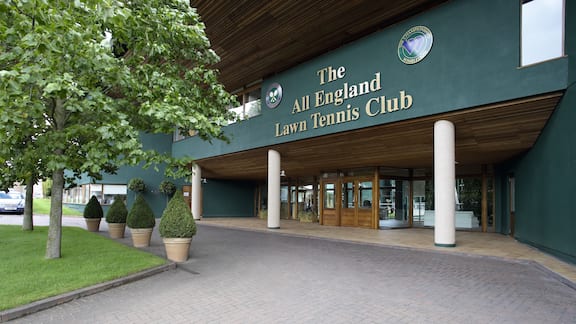 The All England Lawn Tennis Club is a non-profit organisation, that uses its revenues for the promotion of the sport of tennis. Additional income comes from the sale of a wide range of souvenirs in the Wimbledon shop, which visitors pass through on the way to the museum. This is where tradition and technology are represented in equal measure, with historic memorabilia rubbing shoulders with interactive touch screens. In addition, state-of-the-art technology can be found in the laundry too, where Miele Professional washing machines and dryers work reliably behind the scenes.
Learn more about related industries
You will also find our expertise in other reference objects